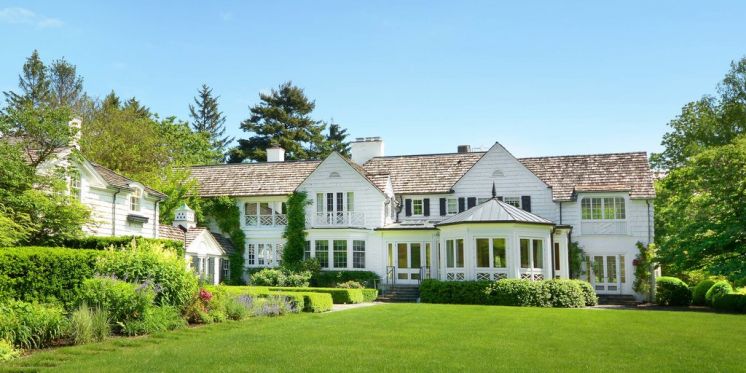 Lake Forest Showhouse
Michael-Cleary In the 2020 Lake Forest Showhouse
The Michael-Cleary showroom in Chicago is proud to be part of the 2020 Lake Forest Showhouse & Gardens. This year's showhouse includes thirty-nine interior and landscape designers. They have worked diligently to transform this property into a stunning gallery of design talent. The house was originally designed in 1906 by Frost and Granger. In 1928, the William A. P. Pullmans purchased the property and further changes and improvements upon the design via the architect Stanley Anderson. The house has 23 rooms, 11,000 square feet and extensive gardens surrounding the home. While the original landscape was planned by Annette Hoyt Flanders of New York City, the gardens have also been renovated by landscape architects for this year's showhouse.
When touring the showhouse, you will find product from the Michael-Cleary showroom in the guest bedroom by Cynthia McCullough and the family room by Soledad Zitzewitz. The showhouse opens July 11 and rugs through August 9th. Due to state mandates for COVID-19, the showhouse will limit the number of visitors each day and require everyone to wear masks. For ticketing information and to book a time, click here.
Guest Bedroom by Cynthia McCullough
When touring the house, please note the side table and lamp used in the guest bedroom designed by Cynthia. They are both from Bungalow 5 and are available from the Michael-Cleary showroom. We are located in the Design Center at the Merchandise Mart in Chicago.
The Isadora Side Table
The Isadora Collection is a designer's response to modernism's principles while proposing the importance of texture, pattern and luxury to livability. This large collection is in the spirit of Karl Springer. The design has a gallery edge, inset sculptural legs, brass wheels and useful shelves. There are multiple variations of this product as a tea table and console. It is also available in three colorways including navy, white and natural. Shown is the table used by Cynthia.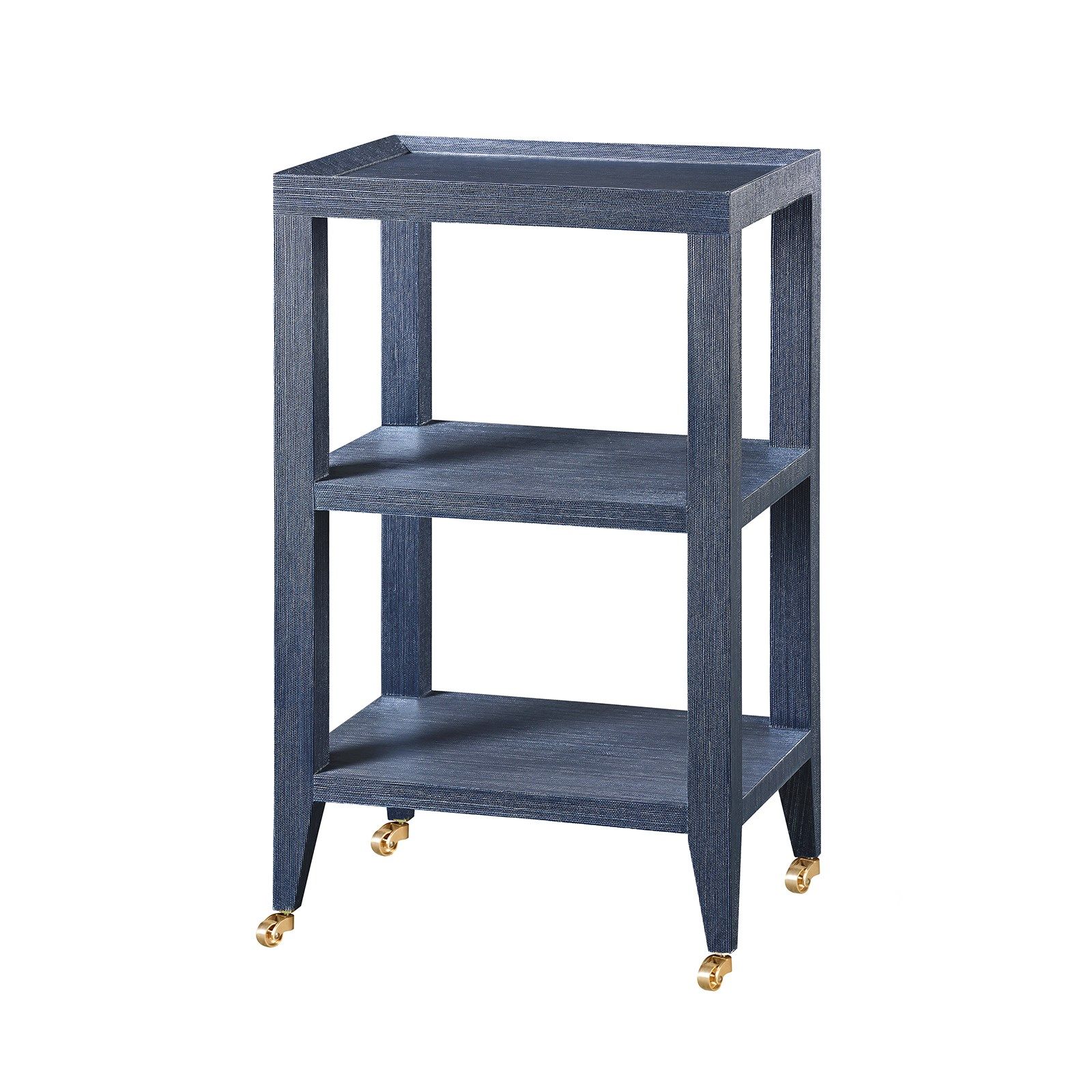 Palo Lamp
Delivering a look that demands and deserves attention, the Palo takes the brutal and creates the beautiful. Handcrafted with lacquered polymerized plaster.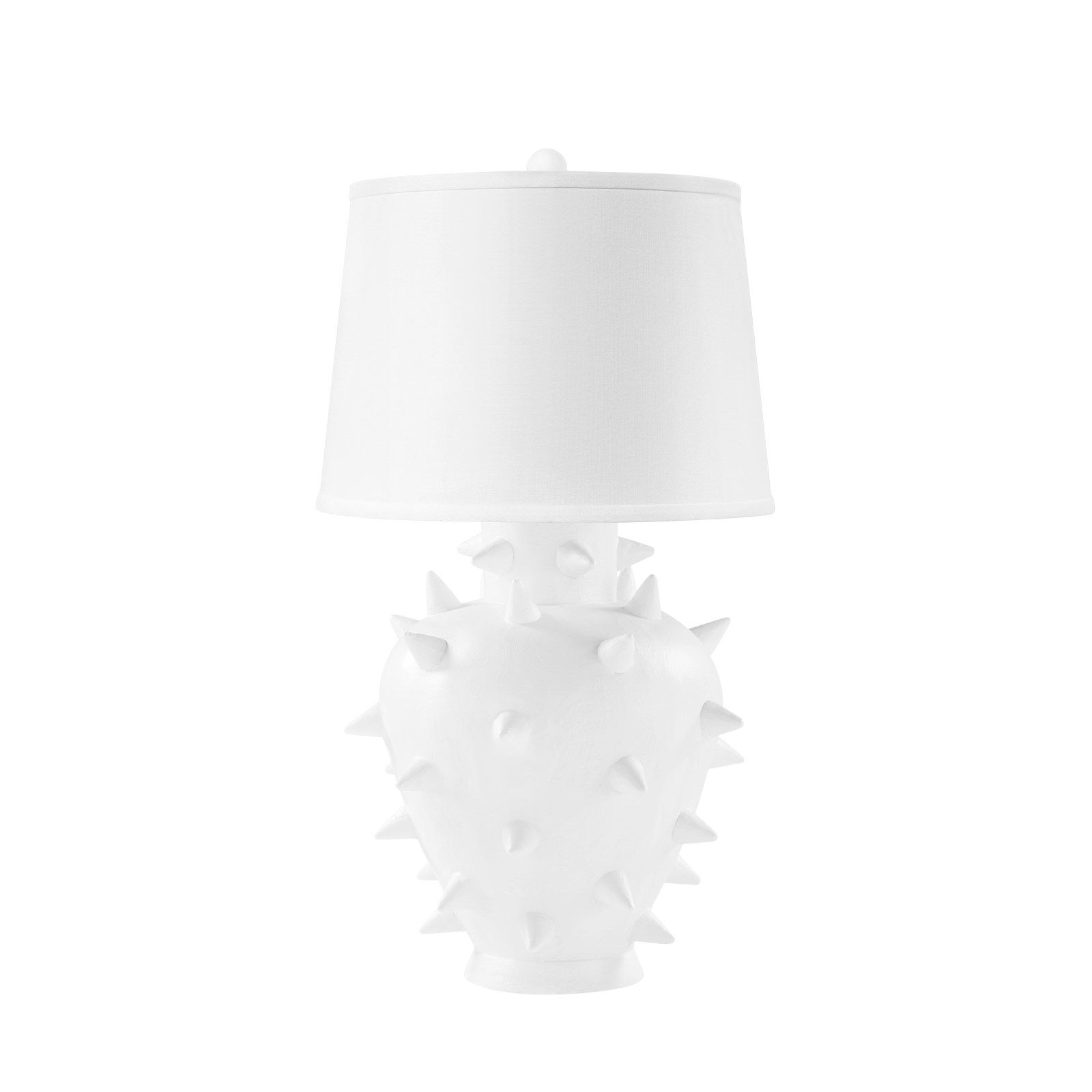 Family Room by Soledad Zitzewitz
As you come upon the beautiful family room created by Soledad, take note of the Gemelli Winepress round table used. The table used is a 48″ round but can be custom-sized and completed in a variety of beautiful finishes. Contact the showroom for details on sizing and finish options available if you are interested in this table.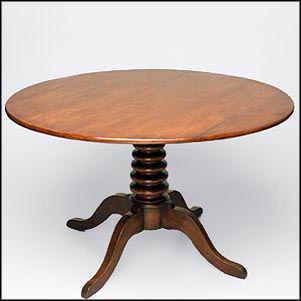 About Cynthia McCullough
With a background in art history and business administration, Cynthia McCullough has over twenty years of design experience in residential interiors. After working for both the The Art Institute of Chicago and The Smithsonian Institution, Cynthia transitioned to opening a furniture and home accessories store in Chicago's Bucktown neighborhood. Her tenure in the retail environment proved to be an invaluable resource, creating relationships with national and international vendors and collectors in the home furnishings marketplace.
Her years producing editorial shoots and consulting on interior styling for clients including Williams-Sonoma Inc, Kohler, Target, Flor, Chicago Tribune and Chicago Home & Garden gave her a unique ability to listen and translate dialogue and personality into residential environments.
Cynthia creates uniquely intimate, warm, multi-layered interior spaces that transcend both time and trend. Through her thoughtful approach of respecting client desires while carefully considering a home's architecture, completed projects take on a cohesive, seamless design that live and feel natural, not forced, not definable and capable of evolution. Vintage, treasured and inherited pieces are woven into all her designs, creating a backdrop where her client families share wonderfully rich experiences. Her strong sense of color, scale, judicious editing, and reasoning skills all contribute to the successful outcome of her projects. Eschewing placing a signature stamp on her projects, McCullough's elegant style bends itself into inviting and gracious environments which reflect her unique clients, their histories, what they are passionate about, and how fully those individuals live their lives.
About Soledad Zitzewitz
Soledad's design style is known for its integration of architectural and interior design components. The simple, clean lines she employs and the perfect mix of traditional and modern make her design interesting, warm, and timeless.
With a degree in Interior Design earned in Bahia Blanca, Argentina, Soledad has more than twenty years' experience working with clients in home design – first in her native Argentina, and during the last ten years in the United States. In 2011 and 2013, Soledad Zitzewitz Interiors was selected to participate in the biennial Lake Forest Showhouse and Gardens, a charity fundraiser for the Infant Welfare Society of Chicago and one of the most highly recognized designer show houses in the country.