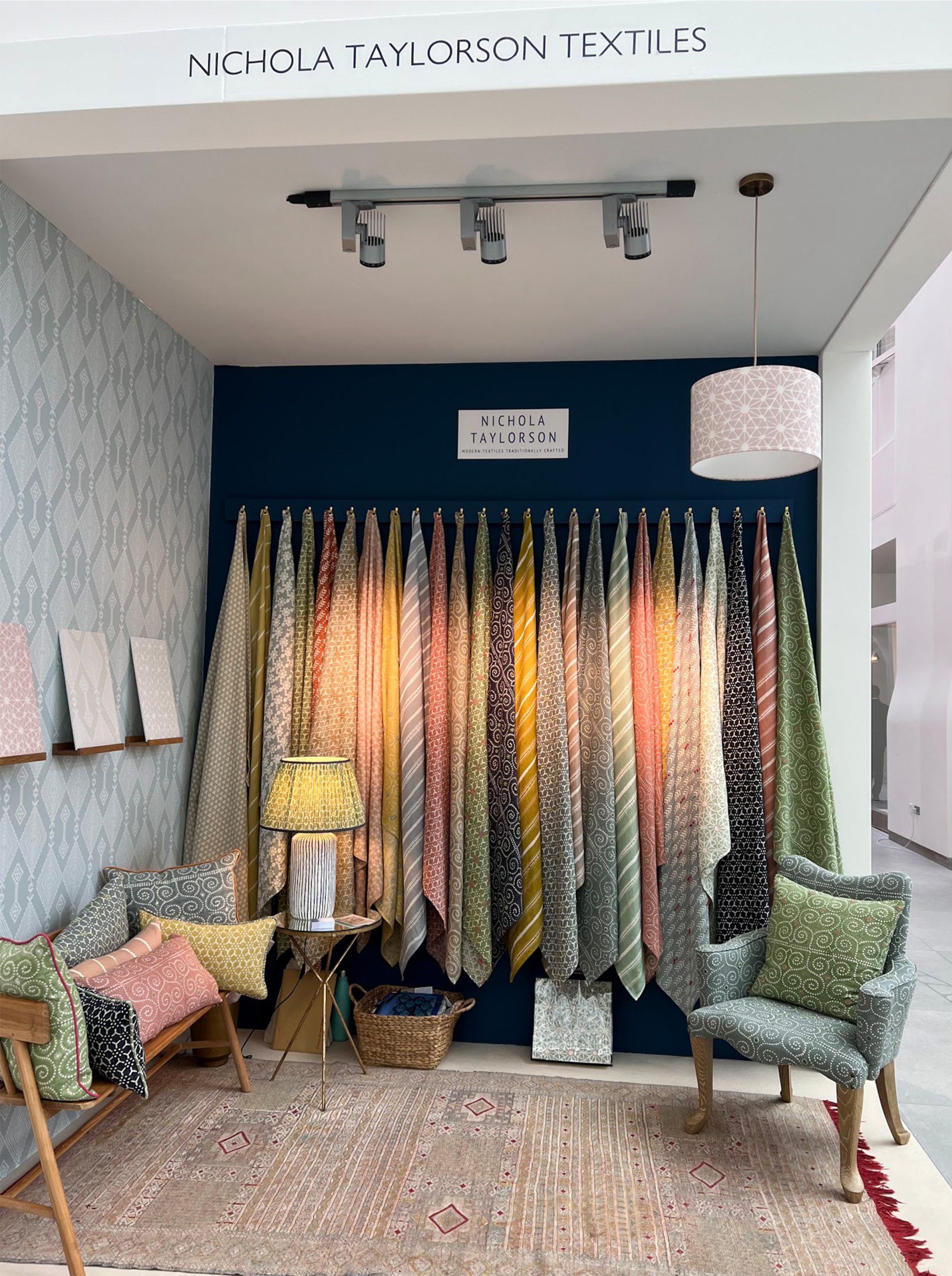 Nichola Taylorson Textiles Spring 2023 Collection
Nichola Taylorson Textiles had an exciting year of exhibiting at London's renowned Trade show, Focus at Chelsea Harbor, and a creative trip to India to work on her New collection.  Nichola will be launching her new block print collection in the Spring, with designs inspired by her travels, which will be coming in a fresh and exciting color palette.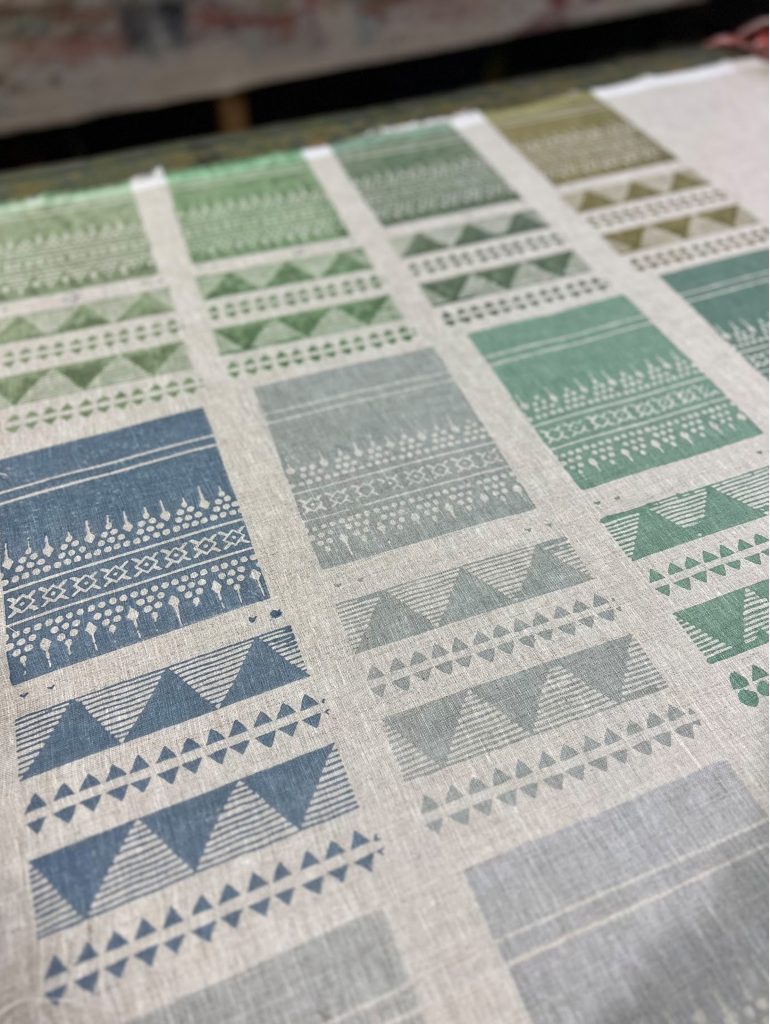 Nichola Taylorson creates bespoke handmade luxury textiles, which are hand printed, combined with digital and hand embroidery, creating a tactile contemporary range of fabrics.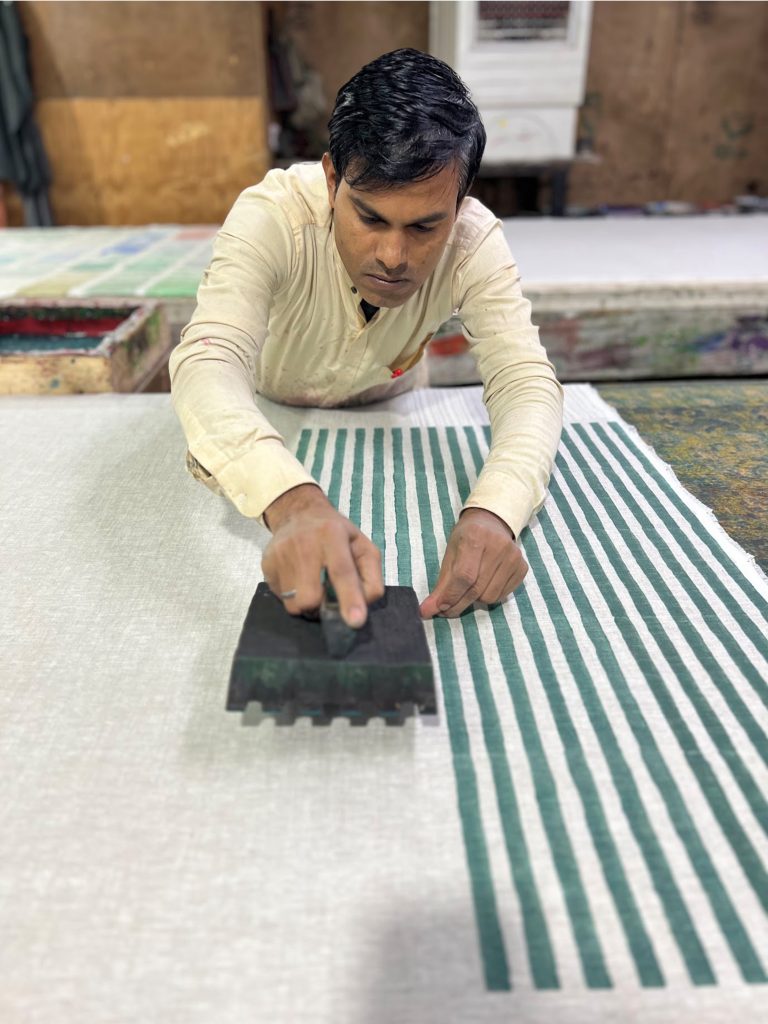 Her ideas and inspiration come from an extensive stint living and working in India, where she learnt many new design techniques, and her love of craft and traditional processes grew. It was while in India that her business idea was born and began to blossom. She combines contemporary design methods with traditional craft and natural materials.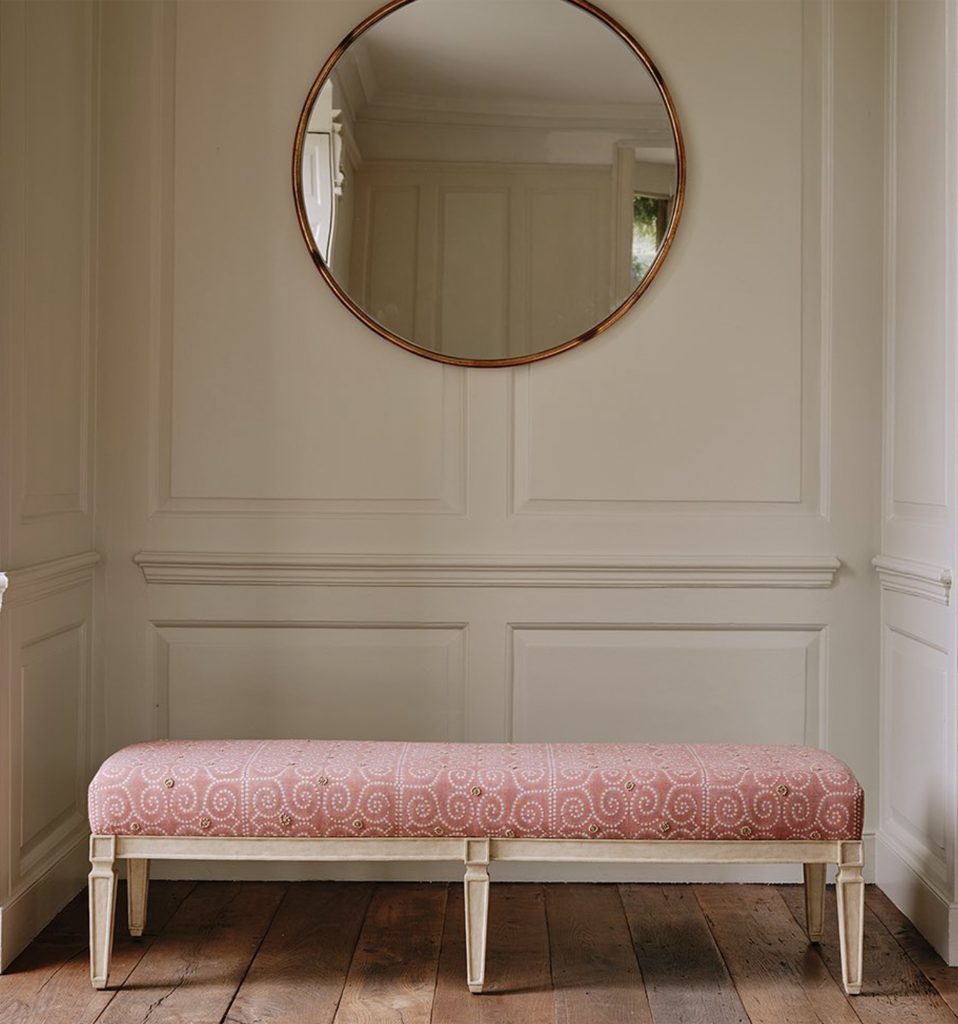 Nichola's design journey began in 2011 after graduating from Leeds College of Art in Printed Textiles & Surface Pattern Design. She pursued an opportunity in the heart of bustling Mumbai working for a furnishing fabric manufacturing company as their European designer. This is where her passion and expertise for digital embroidery grew. She found herself immersed in the rich Indian culture and was inspired by traditional craft techniques of block and mud print which is the concept behind her designs. She works closely with artisans in Jaipur using 100% natural fabrics.