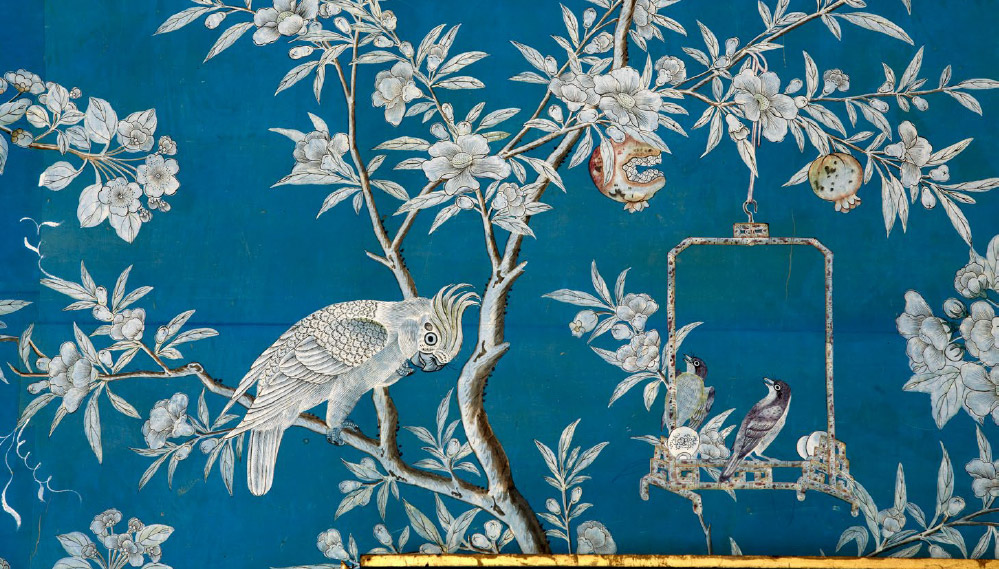 de Gournay launches 'Houghton'
de Gournay officially launched its new hand-painted wallpaper design joining its celebrated collection of Chinoiserie designs. This wallcovering is inspired by the original 18th century wallpaper at Houghton Hall: an iconic English home. de Gournay is known for their outstanding craftsmanship in hand-painted artful wallcoverings and this project is no exception.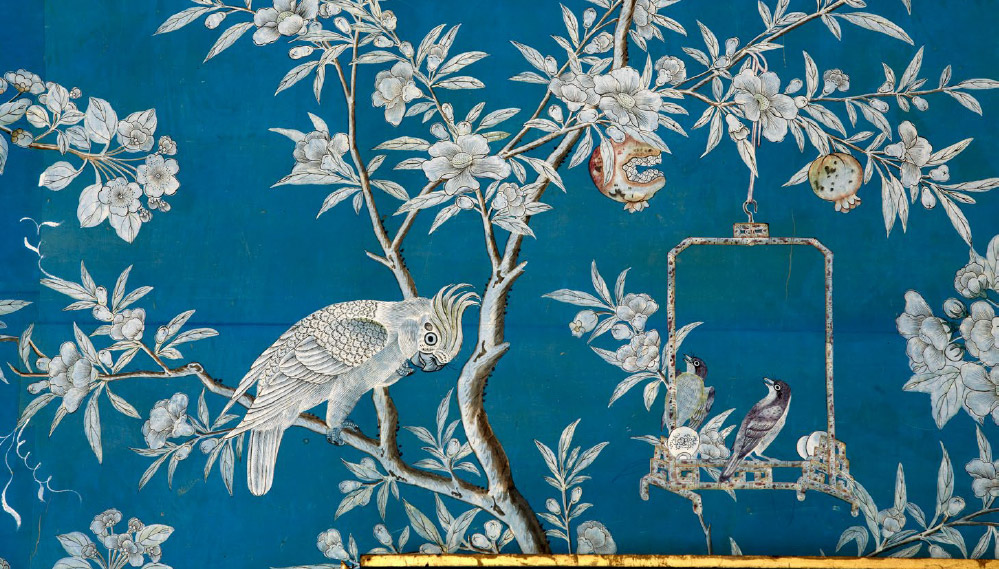 'Houghton' is an impressive example of iconic antique Chinese wallpaper in Houghton Hall's Cabinet room. The verdant oriental garden hand-painted on a striking cobalt blue paper is an unrivaled example of historic Chinoiserie wallpaper that has endured since its installation in 1769.
Recently, Lady Cholmondeley discovered five unused panels from the original set and allowed de Gournay to see them in their original state with rich pink and red tones and gold accents. Many of these details had faded in the Cabinet room installation over the 300 years since installation. This unique look back in time has allowed de Gournay to replicate the paper with it's original vibrant flair called the 'Canton' colorway and the faded monochrome of the installed paper called the 'Cabinet' colorway.
The first installation of de Gournay's 'Houghton' hand-painted wallpaper reproduction will aptly be at the house itself within Rose,Marchioness of Cholmondeley's, private bathroom. Rose has worked with de Gournay to create a third colorway for the design in fresh and lively greens, pinks, and reds on a dusky cream colored ground.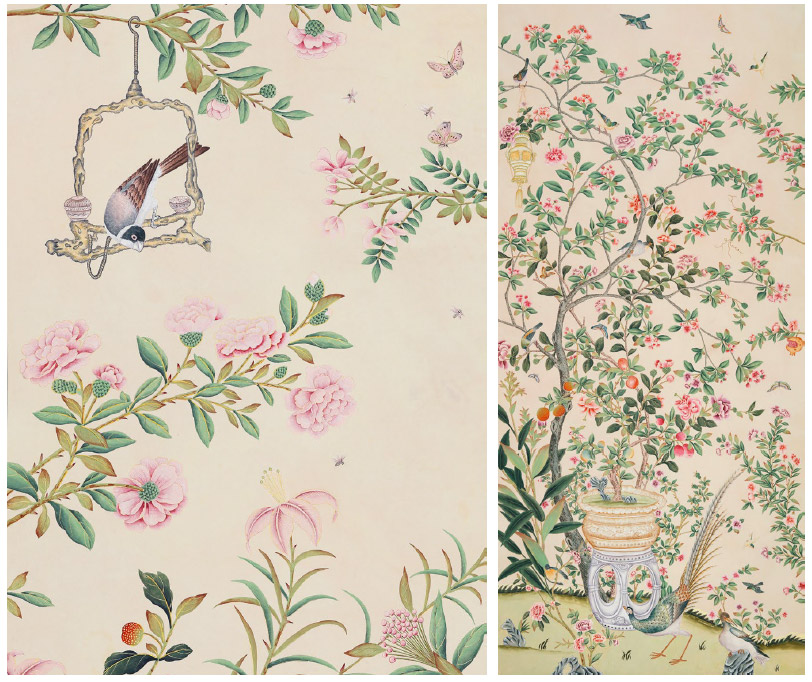 Interested in samples or pricing of this historic masterpiece from de Gournay? Contact the showroom for tearsheets and pricing.